Arizona Center for Christian Studies (AzCCS)
Exploring a Christian perspective in every academic discipline,
Seeking intelligent dialogue with all.
To serve the gospel of Jesus Christ through integrating faith and higher education in all academic disciplines at all Arizona universities. We envision a united effort among Arizona Christian faculty and students to represent the compatibility of the Christian faith in the humanities, social sciences, and natural sciences. All truth is God's truth.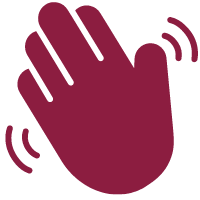 About AzCCS
Learn more about our vision, statement of faith, board members, and fellows.
Learn More >
Upcoming Events
See the great ways to engage with AzCCS on our upcoming events calendar.
Learn More >
Partner with AzCCS
Partner with us to carry out the Great Commission, and support what God is doing.
Learn More >
Featured Event
COFAS 2022
FREE! Register now for the Conference on Faith and Science (COFAS), Feb. 11-12, 2022 (Fri. 7-9 pm and Sat. 9 am – 5 pm, MST, UTC-7). Online and in person at Arizona State University in Tempe.